ONLINE
Business Angel Leadership Program
Hands-on Practical Angel Investment Training
Learn to Invest in Startups with €5k or more
Request Enrollment Call
Join the Program
Our next cohort is scheduled for 17 May - 16 June 2022. Only 5 seats left!
Get practical experience in startup evaluation
Build your personal angel investment strategy and exit scenarios
Learn how to structure your investments from legal perspective
Join an extensive network of investors and startups right away
Enjoy special investment conditions while investing via Baltic Sandbox syndicates
About
Business Angel School is powered by Baltic Sandbox. We work with entrepreneurs looking to learn about angel investments.

By combining workshops, fireside chats with experts, pitch events, mentorship, and individual sessions, we convey a real practical experience, help structure the decision-making process, while saving the time and avoiding most common mistakes.

Rich networking with founders and investors across EU empowers participants to start building their first portfolio and partnerships straight away.
Angel School Outcomes
Business Angel Leadership Program had 7 editions, including 2 specials for Women Investing in Tech, with over 90 angels graduated since the launch in early 2020.
Our alumni have so far invested over €800.000, syndicating with angels, or even leading their very first deals
Participants' geography: Lithuania, Latvia, Estonia, Finland, Sweden, Germany, Greece, Poland, Hungary
Participants profiles: entrepreneurs, business owners, engineers, corporate professionals, and angel investors
Bussines Angel School
17 May - 16 June 2022
Testimonials
Martynas Kandzeras
Board Member at LitBAN
This Business Angel School features all the key topics that are essential for the business angel to successfully operate. I found it valuable since all the workshops are based on practical cases. Moreover, fireside chats with various professional business angels and other ecosystem members help to have a wider understanding of the startup and investment world.

Best part? You get to test all the frameworks and new knowledge during the live startup pitching events. I do recommend this program to the newcomers, and to professional guys who want to renew their knowledge.
Sarune Smalakyte
Head at ROCKIT
This program is dedicated to building a solid foundation of angel investments and bringing you right to the core of the startup ecosystem. It is suited for both - the fresh start and your knowledge upgrade - as the program guides you through the theoretical base and gives valuable hands-on experience on startup evaluation, creating your profile, syndicate investments, and many more.
Also, Baltic Sandbox is creating a network of same-minded professionals passionate about startups, which is a great source of support and inspiration even after the program.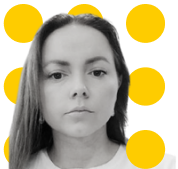 Marta Rautenschild
Start-up Council at LCCI
One of the best trainings to understand what a start-up is, what "it eats and how to nurture it"! The best opportunity to meet influential, motivated women! This is the best way to be part of an investor network.
Arvydas Strumskis
Board Member at LitBAN
With the continuous growth of Lithuania venture investments, we are pretty sure we have to invest more into the key element of any startup's life – Angel investments.

With this goal we are really happy to present you with a renewed program that was designed to not only broaden the competence of angel investors, but also to strengthen the topics that maybe were missed out.
Audrius Dzikevičius
Business Angel and Fundraiser at Eurokonsultantų Grupė
Learning at the Business Angel School was an impressive experience. We got both fundamentals that were well structured, and meetings with experienced business angels and even one-to-one meetings with startups themselves. The program definitely was useful since I committed to investing in two startups that were discovered and presented to us during the course. Now, I am more methodic while considering startups to invest in.
Tauras Pėstininkas
Few weeks spent in Business Angel school was extremely productive for me because I opened the door to an unknown world of early-stage startups. I like almost everything - learning methods by example - networking, and especially the high energy of lectors and ecosystems.
The final stage when we invested in the startup was also exciting, making some safe practice doing that in syndicate style. ROI on that investment I feel less important compared to experiences I got in the porches itself.